4th JPEG Workshop on Media Blockchain Announcement (Brussels)
JPEG calls for industry/academic participation to its 4th workshop on media blockchain. This free public workshop will be held in Brussels on Tuesday the 16th of July 2019 in conjunction with the 84th ISO/IEC JTC1/SC29/WG1 (JPEG) Meeting.
Context
Fake news, copyright violation, media forensics, privacy and security are emerging challenges for digital media. JPEG has determined that blockchain technology has great potential as a technology component to address these challenges in transparent and trustable media transactions. However, blockchain needs to be integrated closely with a widely adopted standard to ensure broad interoperability of protected images. JPEG calls for industry participation to help define use cases and requirements that will drive the standardization process.
Presentations from the 1st (Vancouver), 2nd (Lisbon) and 3rd (Geneva) workshops are available here:
1st JPEG Workshop on Media Blockchain Proceedings, ISO/IEC JTC1/SC29/WG1, wg1n81033, Vancouver, Canada, October 16th, 2018
2nd JPEG Workshop on Media Blockchain Proceedings, ISO/IEC JTC1/SC29/WG1, wg1n82017, Lisbon, Portugal, January 22nd, 2019
3rd JPEG Workshop on Media Blockchain Proceedings, ISO/IEC JTC1/SC29/WG1, wg1n83044, Geneva, Switzerland, March 20th, 2019
Practical information and registration
Date and time: 14:00-18:00, Tuesday 16th of July 2019.
Venue: Vrije Universiteit Brussel, Building D, Promotiezaal D.2.01, Pleinlaan 2, 1050 Brussels.
Registration: attendance to the workshop is open and free of charge. Registration is required via this form.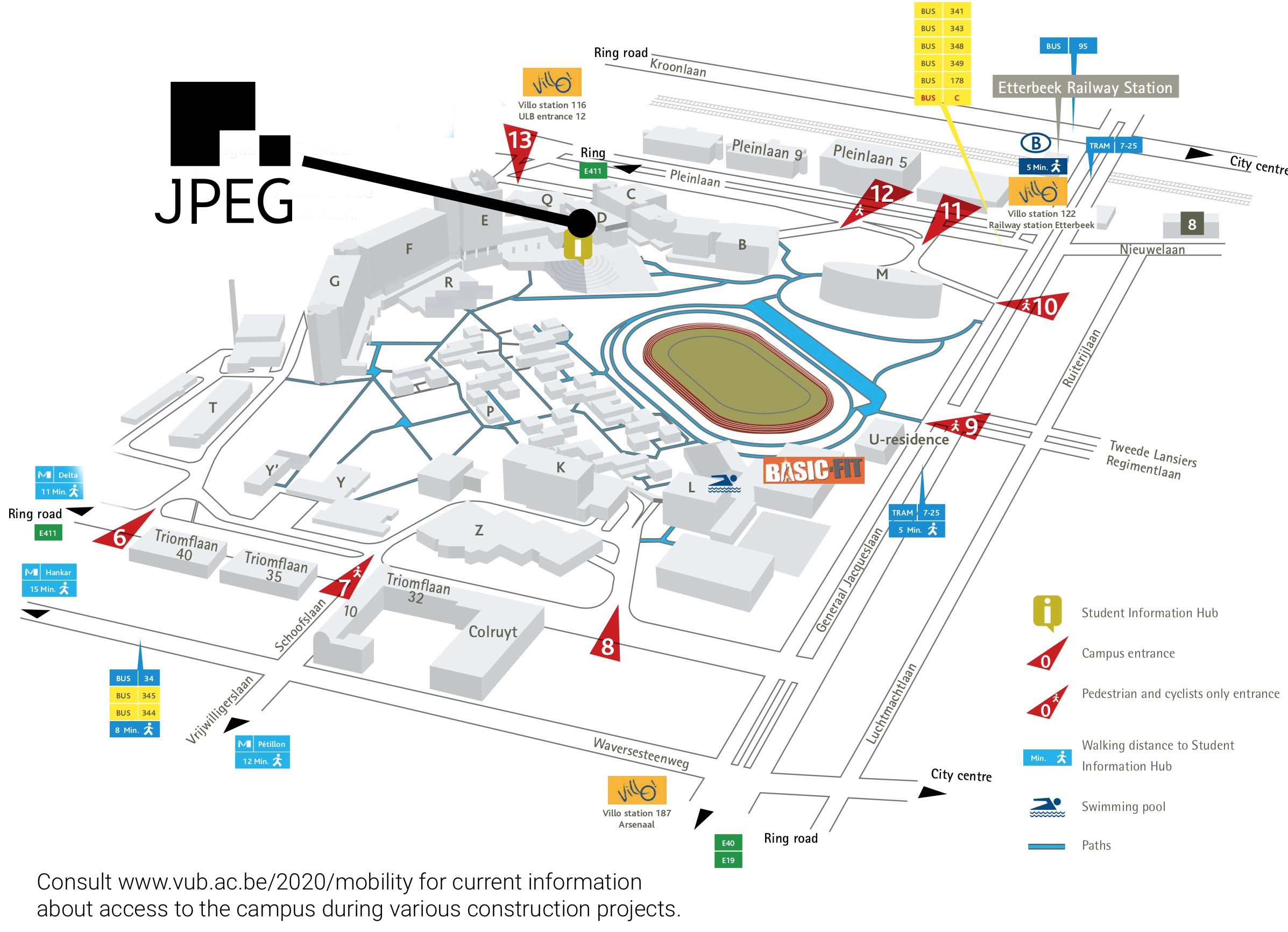 Program
The program will be announced soon.
Organizing committee
Frederik Temmermans
Changjin Koo
Touradj Ebrahimi
Takaaki Ishikawa
Fernando Pereira
Deepayan Bhowmik
More information
JPEG issued a white paper entitled "Towards a Standardized Framework for Media Blockchain" that elaborates on the initiative, exploring relevant standardization activities, industrial needs and use cases.
To keep informed and get involved in the discussion, interested parties are invited to register to the ad hoc group's mailing list.